AMD has announced their upcoming 4th gen EPYC server processor which features up to 96 cores and 1GB of L3 V-Cache.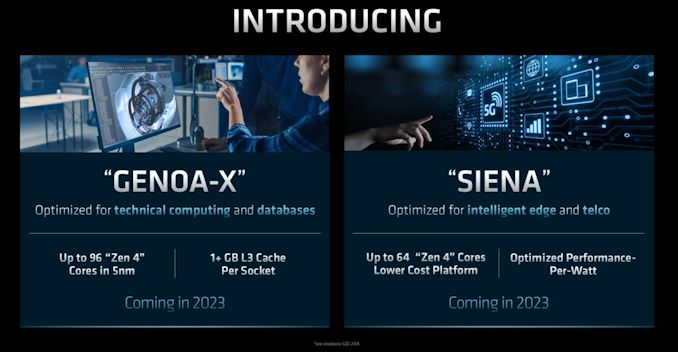 Codenamed Genoa-X, this beefy server processor is set to be the successor to the Milan-X EPYC CPU that will be launching in Q4 this year. Genoa-X is basically a V-Cache enabled edition of the current Geno EPYC server CPUs, and will have up to 96 Zen 4 cores and 1GB of L3 cache per socket. It will be using the new SP5 LGA 6096 socket and will utilise twelve memory channels.
As a result, the new SP5 platform will have support for Genoa, Genoa-X, Bergamo, and Siena processors, but it remains to be seen if the Genoa-X will need a new motherboard or if it will only need a firmware update to upgrade to from Genoa.
Since this will be launching on Zen 4, it will also have support for DDR5 memory as well as PCI-e Gen 5. While the exact size of the L3 V-Cache hasn't been given, AMD did state that it would be over 1GB. The Genoa-X processor is set to launch in 2023, and Meta (previously Facebook) has already stated that they will be using EPYC processors for the metaverse.