Gigabyte has beaten the previous DDR5 RAM speed overclocking record set by MSI with a staggering 10022 MT/s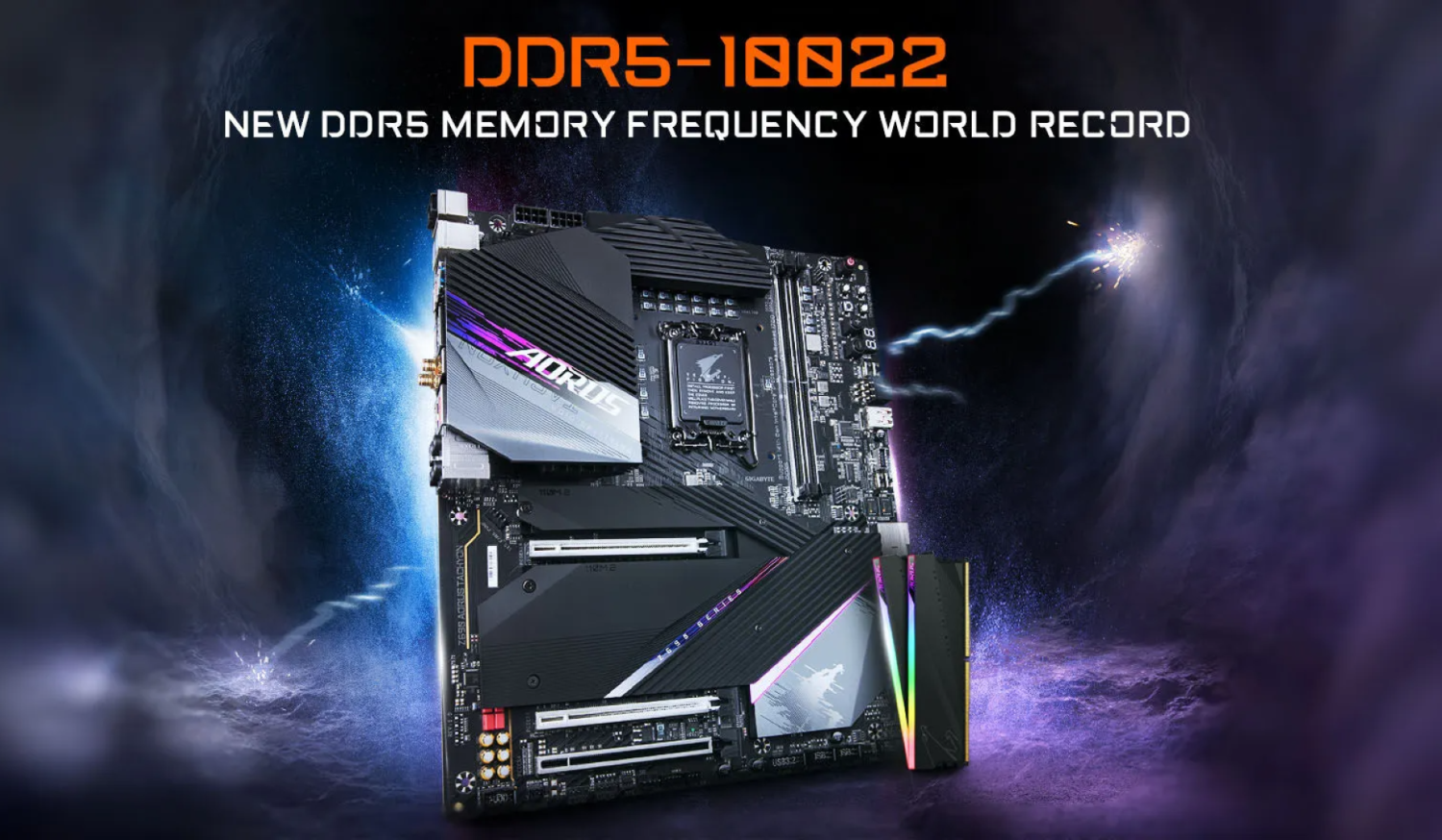 Now that DDR5 RAM has been out for some time, motherboard manufacturers have started pushing the RAM speeds to their limits, to see how far they can go with DDR5. MSI's OC team were the first to break the 10000 MT/s mark on the 26th of April, which has now only just been surpassed by Gigabyte with an impressive 10022 MT/s speed.
Gigabyte achieved this with a Z690 AORUS Tachyon motherboard, a specially designed motherboard made for overclocking, along with Aorus DDR5 RAM. The RAM used was a single 16GB DDR5-4800 stick that they pushed up to DDR5-10022.
They used an Intel Core i9-12900S CPU downclocked to 2.1GHz running at 0.84V in order to sustain the overclocked RAM.
Just the beginning
Manufacturers have indicated that  DDR5 10000-12000 RAM kits will be released sometime in the not too distant future, with TEAMGROUP stating that DDR5 can be pushed to more than 2.6V. ADATA has stated that they have plans to release DDR5-12600 RAM kits.
As we are still in the early days of DDR5 memory, this overclock is by no means the limit for DDR5, and it is expected that once AMD's DDR5 CPUs hit the market that we will see transfer rates higher than 15000Mbps.