Yesterday at CES 2022, AMD announced their new Ryzen 6000 series mobile processors, as well as the new Ryzen 7 5800X3D Desktop CPU, claiming to be worlds fastest gaming desktop CPU.
AMD Ryzen 6000 Series Mobile Processors:
The first product announced by AMD yesterday is their new Ryzen 6000 series mobile processors for laptops. With up to 30% faster performance than their previous Gen and up to 24 hours of battery life, these mobile processors are a huge leap in laptop performance. As well as their improved CPU performances, their GPU performance is up to 2x faster powered with new RDNA 2 graphics technology.
For Gaming:
The AMD 6000 series laptops are pwoered by AMD Radeon 600M graphics, the most powerful PC processor graphics in the world. Their new RDNA 2 graphics technology pairs with DDR5 RAM for up to 2x faster game performance than the previous Gen.
Here's a list of specs for the new AMD Ryzen 6000 Series mobile processors.
| Model | Graphics Model | # of CPU Cores | # of Threads | Max. Boost Clock |
| --- | --- | --- | --- | --- |
For Mobile Creators:
Built for speed, the new AMD Ryzen 6000 series processors are perfect for creators on the go, with 8 ultra fast cores and hyper-efficient battery life. Some of the advanced display features include:
HDMI 2.1
USB4
DisplayPort 2
AMD FreeSync technology
PCI Express 4.0
Up to 4 display outputs
New Ryzen 7 5800X3D:
The next reveal from AMD is their new Ryzen 7 5800X3D, the world's first desktop processor with 3D stacked L3 cache. The CPU has a total of 96MB of L3 cache which when paired with extremely fast cores, creates the world's fastest gaming desktop processor.
Here's a comparison with the previous high end AMD CPU:
Ryzen 7000 Series Desktop CPU Teased
To end their CES event, AMD teased their new Ryzen 7000 Series desktop processors, which they said would be released in the 2nd half of the year. If their past releases are anything to go by, we can expect the announcement to be later in the 2nd half of the year. The Ryzen 7000 series will be the first of their processors built on their new 5nm process using Zen 4 architecture. While Intel has focused on quanitity by releasing new CPUs every year, we can rely on AMD to delivery quality with the next generation of Ryzen processors.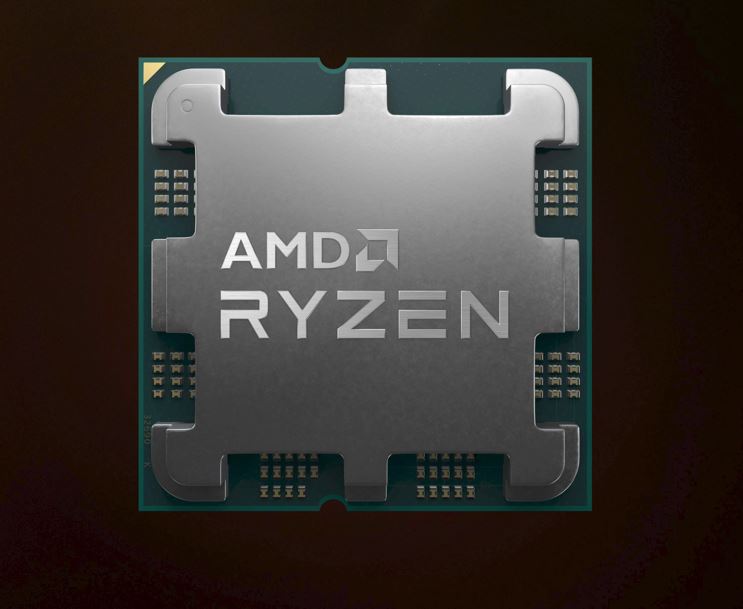 Sneak look at the AMD Ryzen 7000 Series CPU.