It'll be a while before any is available in SA, but the new Corsair Dominator series really shows off what DDR5 RAM can do.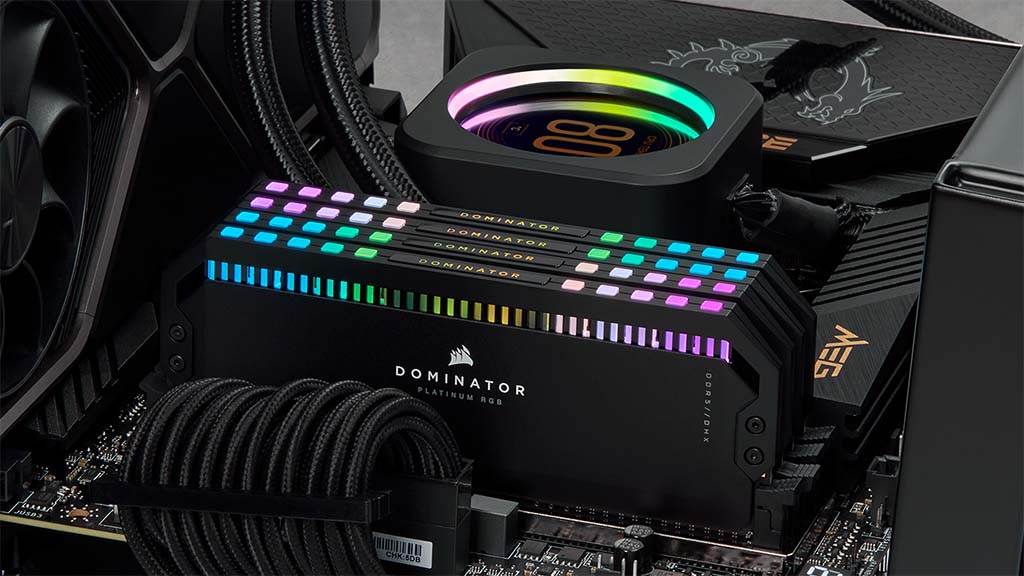 Now that DDR5 RAM is becoming more commerically available and boards that support it are more common, we're starting to see higher and higher clock speeds. When DDR4 first came out, many enthusiasts were pushing the speeds as high as they could, with G.Skill reaching an impressive 6Ghz speed on their 8GB Trident Z Royal RAM. With DDR5, G.Skill has pushed their RAM to 7Hhz.
Corsair on the other hand has introduced their high speed DDR5 Dominator Platinum RGB kitds, which start at speeds of 6.2GHz and 6.4GHz. As far as pushing limits goes for Corsair, they have claimed that their 32GB Vengeance DDR5 RAM managed to reach speeds of a whopping 8,149MHz with the help of liquid nitrogen to keep things nice and cool.
While this RAM isn't yet available in SA, you can get your hands on some DDR5 RAM, you can pick up some ADATA RAM right here on our website, with speeds of 4800MHz, its a great improvement over the standard DDR4 gaming RAM speeds of 3200-3600MHz.