Microsoft has released the KB5004296 optional update for Windows 10 versions 2004, 20H2 and 21H1 fixing issues that users have been experiencing in games since March this year.
This update is a preview update that for July that allows users to test upcoming changes and fixes for August's Path Tuesday. This update is slightly different in that it only contains bug fixes and improvements for existing features, with no changes or updates for security.
This update can be installed by going to Settings, clicking on Windows Update, and selecting 'Check for Updates.' Upon doing so you will see the following screen, prompting you to download the update.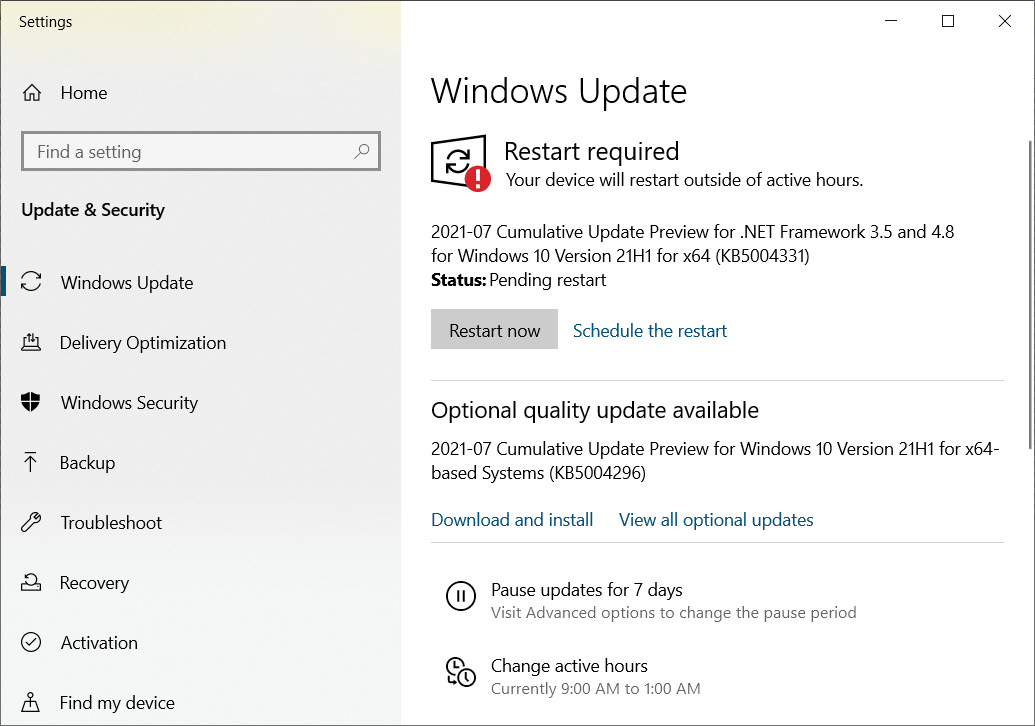 What gaming issues have been fixed?
Starting in March, Windows users have been experiencing performance issues, low framerates and stuttering in their games. At the time Nvidia suggested that users go back to an older and more stable Windows 10 version to prevent these issues.
With this update, Microsoft has fixed an issue preventing power plans and game mode from working which lead to lower FPS and in game performance. The following changes have been made:
Fixed an issue that prevents gaming services from launching some games.
Fixed an issue causing sound to be played loudly when selecting something in game using the trigger button on a controller.
Fixed an issue preventing users from entering text using IME.
Fixed an issue that fails to detect internet connection after connecting to a VPN.
Fixed an issue that prevents power plans and Game Mode from working properly. This resulted in lower FPS and lower performance in games.
For a full list of all the fixes, the KB5004293 support bulletin has all the information there.