DDR4 RAM Released in 2014, 7 years after the release of DDR3. Keeping on track with the 7 year waiting period, DDR5 RAM has just hit the markets with staggering speeds.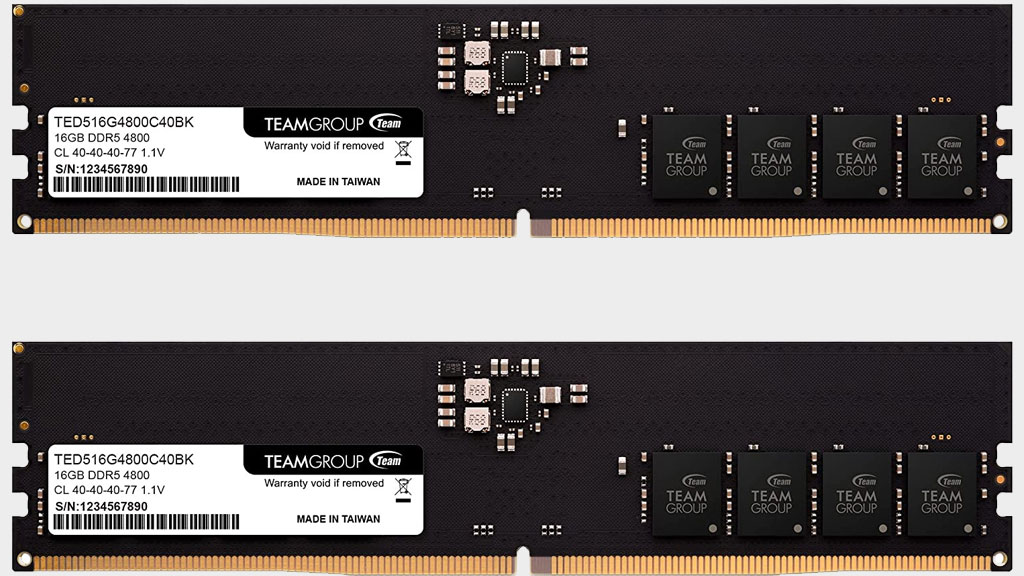 The first DDR5 RAM to hit the market has already sold out.
TeamGroup released a 32GB DDR5 4800MHZ kit earlier this week that quickly sold out, and should make a nice paperweight for the new owners to use until motherboards with DDR5 support come out later this year. The speeds of DDR5 RAM begin at 4800-5700Mhz, which is a massive leap from the standard 2400-3600Mhz that DDR4 runs at without overclocking. The earliest arrival of motherboards so far seems to be the Intel Alder Lake series boards set to release later this year. When Alder Lake arrives, you'll have the choice between a DDR4 or a DDR5 board.
DDR5 gaming RAM
Zodak has unveiled their upcoming DDR5 gaming RAM, with looks to match the performance. With a white brushed metal heatsink and RGB lighting effects, its sure to stand out and draw attention. The clock speeds of their RAM varies from 4800Mhz to 7200Mhz, with possible future overclocking to 8000Mhz. We can hope to see other bigger names like Corsair, Crucial and Kingston releasing their plans for DDR5 RAM soon.
As for AMD, the next CPU in their line up is going to be their Zen 4 based CPU which is only set to come out at the end of 2022, so it will likely be a while before we see AMD boards with DDR5 RAM support. So if you are considering an upgrade in the near future, it would be worth waiting until AMD unveils their next gen of CPUs, which will most likely have support for DDR5 RAM, and could possibly outshine Intel as has become the pattern lately.