There are always new ways for people to scam others online out of their hard earned money, or in this case, crypto currency.  Scammers have been hacking verified Twitter accounts and posting links to a site claiming to double your bitcoins! It all sounds good in theory, but the reality of the situation is that people are giving their bitcoin to these scammers and getting nothing in return. Over 145k USD has been lost to this scam recently.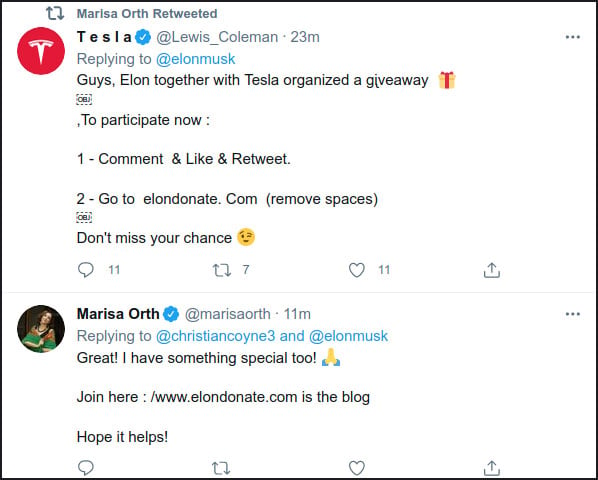 Accounts such as Elon Musk, Tesla or Gemini exchange are often targeted by these schemes, either being hacked or imitated by a fake account claiming to be Elon Musk or another account with high influence.  The links in these tweets take you to fake giveaway sites where they claim to return double the Bitcoin that you send them, as shown below.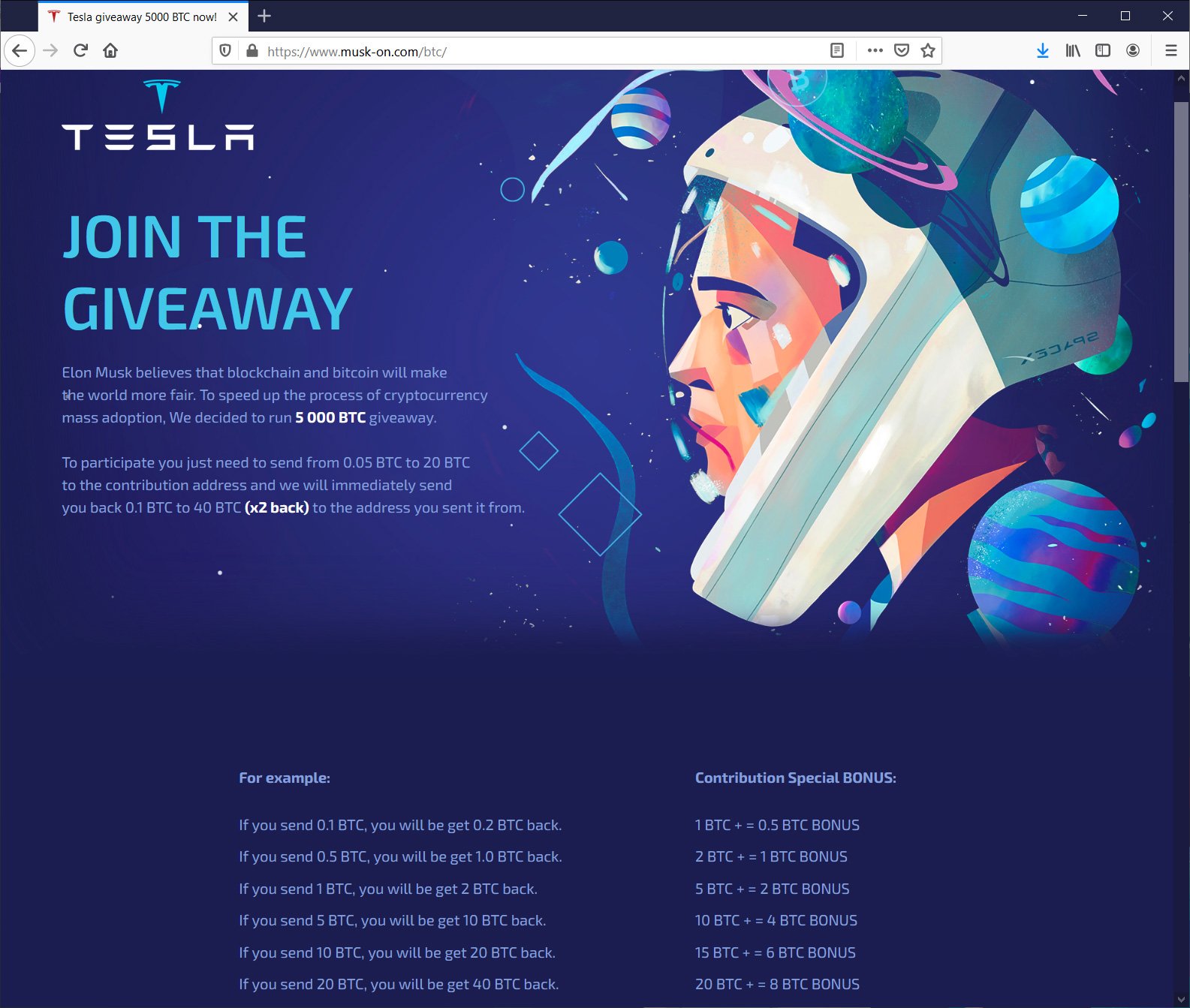 The sad reality is that people keep falling for these schemes, and the culprits behind them show no sign of letting up.
In the past week, over 145000 USD have been lost to these schemes, with the breakdown as follows;
Bitcoin at the top with $70,382.16.
Ethereum next with $51,758.61.
lastly, cryptocurrency newbie, Dogecoin in third place at $26,004.94.
Don't fall for the scams!
If you see anything claiming to give away Bitcoin, no matter how reliable it seems, don't fall for the trap. Do your research, look online and you'll be sure to find others that have fallen for it that are warning you not to do it yourself. Remember that nothing is free, especially not Bitcoin and other cryptocurrency that are worth thousands of Dollars.