The 1st of January saw the end of Adobe Flash Player, after being a potential security risk over the years. Throughout its lifetime, there have been several critical vulnerabilities that affected Flash Player that were taken advantage of to install malware on the user's computer which could take over the PC remotely.
Adobe first decided that Flash Player would be shut down in 2017, due to the decreasing volume of people that still used the software, and because there were more secure and better performing options like HTML5, WebGL and WebAssembly.
From the 1st of January onwards, adobe will no longer distribute or update flash player, and web browsers will no longer provide support for Flash Player. While many are sad to see it go, the positive is that the threat of having malware remotely installed on your PC will be greatly decreased.
Adobe has been displaying an alert on Windows PCs that advises users to uninstall Flash Player "Immediately".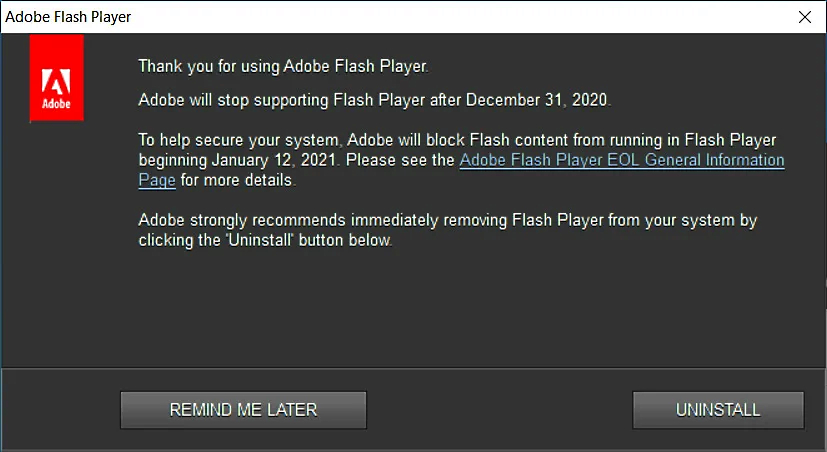 Even though Flash Player is being discontinued, it will still remain installed on your PC until you remove it yourself. To completely remove Flash Player from your computer you have to click "Uninstall" when prompted by Adobe in Flash Player.